Looking Back, Looking Forward
As the owner of a small growing business and the father of a small growing family (in years, not numbers…) it's a constant struggle to maintain balance and remain grounded.  Things move so fast anymore, especially during the holiday season, and it is easy to lose sight of not only where we came from but also where we are heading.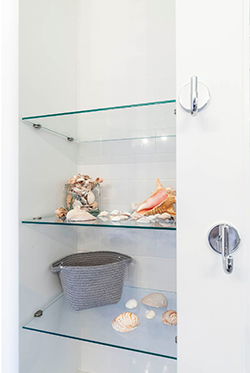 Janus, the Greek God of Beginnings was depicted with two faces – One Looking backward and one looking forward.  As 2018 wraps up – I draw motivation from that mythical creature: Looking back with appreciation, admiration and a humbled heart; yet looking forward with determination, vigor and an excited mind. 
Without the wonderful clients and families that we have worked for – growing families, moving families, aging in place families – younger families, older families and everyone in between – our team would not remain a leader in the industry without all of you.  We have been privileged, challenged, and inspired by you. 
We proudly reached our 10 year milestone anniversary this year!  A core principle at Domers Construction, something I learned a long time ago – is that to be successful we have to understand and engrain the fact that we are equal parts service and Construction.  By opening your doors and letting us enter your homes – you give us the opportunity to design and build for you but most importantly, ENJOY with you. 
We are so proud of the incredible projects we have completed this year and lives we have impacted.  We are so blessed for the opportunity to enhance the enjoyment and experiences in the most important places in the world – YOUR HOMES. 
From all of us at Domers Construction – wishing you a happy, healthy and safe holiday season and make 2019 your best year yet!!