Outdoor Living Space is Quickly Becoming the Favorite "Room" in the House
Outdoor living is becoming quite a trend of late, and for good reason!  It has given families and friends a place to come together a little more safely during the COVID pandemic; it extends the functional space of the home; and it can offer better connectivity and flow to interior entry points.  From a remodeling perspective, outdoor living can be as simple as a poured concrete patio or as involved as creating a full addition to the home.    
We are proud of all of our projects, but there was one recent outdoor transformation that really stands out. What started as a fairly simple deck conversion turned into a 400 sq. ft. sunroom addition with an additional 300 square feet of uncovered decking, as well as a joint venture for a full pool and hardscaping renovation with Stenger Landscaping.
The sunroom design was intended for spacious gatherings to eat or to just sit back and lounge!  The sunroom boasts custom removable screen inserts, boral v-groove siding, Trex "Porch" decking, and special order Therma Tru door and side lite units.  Screens on the walls help keep out mosquitos and flies but adding screen material below the floor adds another layer of protection to keep out those unwanted pests!!  The lower deck tier is complete with stair accent lighting, custom privacy walls, and built-in planter boxes.  Both tiers are wired for the crisp sound of Sonos speakers.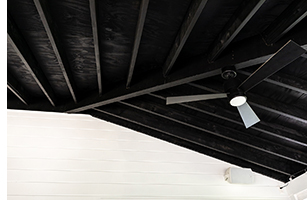 One of our favorite details of this project was the exposed structural "hip" roof framing.  Our framing crew did an amazing job to make sure that each roof rafter was cut exactly right and symmetrical on either side of the beams so that the framing became an architectural element.  We also made sure that nail heads were not left exposed, including the roof nails from above!!   
(Contractor's Tip: doubling up your roof sheathing allows for 1-¼" roof nails to be used on the shingle installation without seeing all the nails sticking through!)
Another awesome highlight is the 9' wide door and sidelight opening that replaced an old drafty and dangerous set of single pain glass windows. This allowed for a direct pathway into the family room and nearby kitchen.  The homeowners told us how pleased they are with the increased flow and balance that the new openings created in their existing house.  
We can't wait to share more fun and successful projects with you. If you're ready to start design on your next project, please send us an email now or check out the website and fill out a contact form so we can get our first (free!) consultation scheduled!